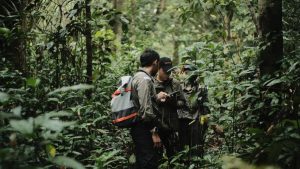 Following the recent review meeting, and for the first grants round of 2023, the Mohamed bin Zayed Species Conservation Fund has awarded half a million dollars to support species conservation globally.
The latest round of funding supports 52 projects, reaching an additional 24 species and sub-species, increasing the total number of species rediscovered, reintroduced and protected from extinction to 1649.  Since its inception, the Fund has now provided around $24,689,700 across 160 countries.
No project is more important than the next, but we are extra curious to monitor the progress of the following initiatives –
Eastman's Cape Stag Beetle from South Africa (Chairmans award)
Morris's bat in Ethiopia
Bengal Florican from Cambodia
Yangtze Giant Softshell Turtle in Vietnam
Sette Fratelli Cave Salamander in Italy
Red Handfish from Australia
The Living Stone (Lithops gracilidelineata) from Namibia
Big Puma Fungus in Chile
We would also like to extend a note of gratitude to the Small Wild Cat Conservation Foundation for their contribution of $22,735 to wild cat conservation through the MBZ Fund.
Many of the grant recipients have created case studies and you can view these by navigating to the case study section of our website.